FAMILY BUSINESS
Stolk Brothers is a renowned family-run concern that has specialised in the cultivation of exclusive Anthuriums for decades. The 4th generation of the family consists of the brothers Pieter and David, entrepreneurs continuing the current company values of innovation, friendliness, eye for detail, respect for tradition, people and the environment.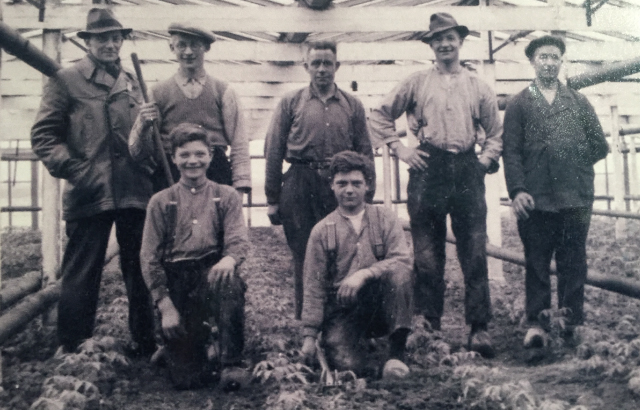 HISTORY
The history of the Stolk nursery extends back to 1900. Henk, the great-grandfather of the current owners, began cultivating cucumbers under glass frames in Bergschenhoek at the start of the 20th century. His son Jan (grandfather of Pieter and David) took over the company during the Second World War. He began cultivating lettuce and tomatoes. His products were greatly esteemed and characterised by a high quality. The youngest two sons, Piet and Kees, started working in their father's company. In the 1970s, they took it over and continued cultivating lettuce and tomatoes. After a number of years, they decided to switch to houseplants, and ultimately specialised in pot anthuriums. The cultivation of anthuriums continued to develop and improve. The traditional orange anthurium was replaced by more compact anthurium varieties with many flowers and a range of colours and shapes. They also started implementing environmentally friendly methods. In 2012 the fourth generation stepped up. Pieter and David have kept running the nursery with great enthusiasm since taking it over from Piet and Kees. We are ready for the future, and our children are already cycling through the nursery.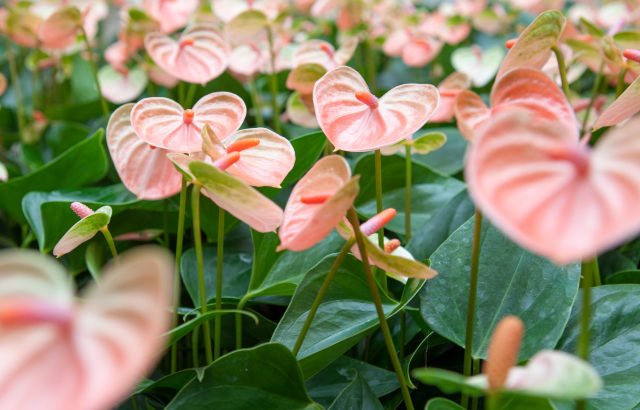 THE HISTORY OF CULTIVATION
The Anthuriums from the Stolk Brothers are very vigorous, which is an art in its own right. We do everything to achieve this goal.
From the delicate start of cultivation, we feed our anthuriums with organic fertilizer. This encourages the growth of very fine root hairs.
These root hairs draw the nutrients optimally to the leaves and flowers. The result is a vigorous plant with fresh green leaves and dark-coloured flowers.
We accumulated this knowledge through years of experience. It has been passed down from one generation to the next and optimised along the way.